Sorry for the big lapse in blog writing, folks!  Today's "thought" is on courage.  Throughout many of my conversations with students this semester I have become aware of students' desire for better or more authentic relationships.  In praying with and for you, the concept of courage comes to mind.  "Why?" you ask… good question!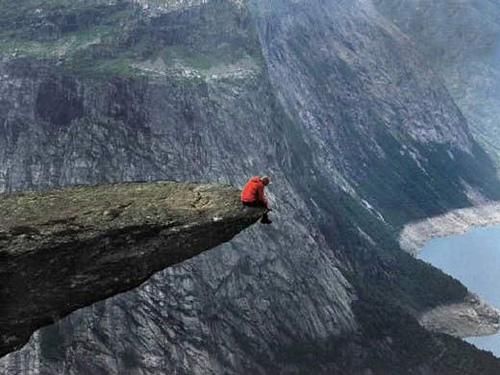 Courage is the drive to help us face every uncertainty; we face loneliness and we push through the insecure feelings and doubt.  Courage gives us strength to face fears.  And with more and more college-aged young adults hiding behind handheld screens, we need some supernatural boldness to do the extraordinary when it comes to initiating, looking up, sitting with acquaintances through awkward pauses, asking deeper questions of personal motivation and discovering the world of humanity that still exists.  Courage then must be a gift that empowers God's children to live expectantly even when we are afraid and alone.
I have no "Bible knowledge" to drop on you for this sort of behavior — except this:
Who entered the world of humanity in the most meager, humiliating and condescending way ever known? 
Who sat through hours of scrutinizing questions and surrounded himself with uneducated doubters?  
Who taught that true "friendship" is about sacrifice?  
If you want to live more boldly in this world, look to Jesus – the author and perfecter of faith.  Look to him who abandoned a throne to dwell among mankind and guide them into true fellowship with God forever more.
I leave you with lyrics from Matt Redman's song, "Never Once" in hopes that you'll find strength in the faithfulness and presence of God, the Son.
Scars and struggles on the way
But with joy our hearts can say
Never once did we ever walk alone
Carried by Your constant grace
Held within Your perfect peace
Never once, no, we never walk alone
Never once did we ever walk alone
Never once did You leave us on our own
You are faithful, God, You are faithful
---